Welcome to Hotel Fiera di Brescia
At only 100 metres from the A4 motorway exit, the Hotel Fiera di Brescia offers 4 stars services, ensuring the highest quality and confort.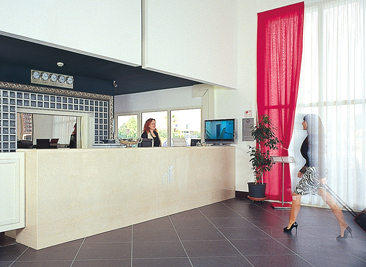 If you are looking for an accommodation in Brescia, Hotel Fiera is the right place for you. Our location is convenient for people traveling along the A4 Milan-Venice highway: the Hotel is located just a hundred metres from the Brescia West exit.
At a stone's throw, there are also on-ramps to the main state highways surrounding the city, that go on to various parts of Brescia province and Lake Garda, Valtrompia and Franciacorta. The city center is easily reachable in a few minutes.